If you've never been to a physiotherapist before it may be a daunting experience. You might have heard horror stories where people have their sore shoulders or hips yanked and tugged on, or received a massage that left them sore for a week.
Rest assured we're here to help you, not hurt you. And after leaving your first appointment with one of our Physio's, not only should you feel better because someone has actually listened to you discuss your pain, but you'll also be clearer about why you have your pain, and how to get on top of it. 
Still a little bit uncertain or apprehensive about your first appointment with us? That's okay! We've put together this helpful article on what you should expect on your first visit to see one of our physio's!
We always start the consult by sitting down with you, and getting to know more about yourself and your injury. We'll ask you about how you got hurt, and what was happening around the time you started experiencing your pain. It's also helpful to know what activities make your pain worse, and what makes it better. Eg. My back pain gets really bad when I've been sitting in the car for more than an hour, but I feel much better when I'm walking around.
We're also equally interested in what activities are important to you, and how your injury might be holding you back. We get that your shoulder pain means a lot more than just having a sore shoulder, and it impacts everyone in different ways. It could mean you have trouble using your tools as a carpenter, or you've had to cut back your swimming sessions, or you can't pick your 2-year old daughter up when she's crying or upset. 
This information is crucial to us to tailor our assessment and treatment to your needs, while it also helps us understand you better as a person. So don't be surprised if we ask you a few questions about your work life, or exercise history, or how many grandkids you have.
Now it's time to assess your movement and strength. It really helps if we can see the body part you've hurt, as it gives us vital information about the tissues and joints involved.
If you're unsure on what to wear to your consult, try picking an item of clothing that helps to expose the part of the body that you've hurt (eg. shorts if you have a sore knee, or a singlet if you've tweaked your shoulder). We do our best to look after you in our rooms, and we totally get that it can be an uncomfortable experience with someone you just met. However, it is important we visually assess your injury, so if we ever need you to undress, we'll always step out of the room to give you some privacy.
It's also important to be aware that we often need to get you performing movements or positions that may be painful, all in the interest of making a clear diagnosis. You can be assured that we don't look to push you beyond your limit, and we'll tend to use phrases like "Lift your arm as far as you're comfortable or "Let me know if you want me to stop or if things start to hurt".
We believe in using both hands-on treatment and exercise therapy in our clinic, and we'll usually spend a fair bit of time in the first session utilising a number of soft tissue massage or mobilisation techniques, with the aim of reducing your pain, and increasing your movement.
While some massages can be a bit sore, we try to make you as comfortable and relaxed as possible, and will check in to make sure you're coping. We also re-assess the effect of our treatment to make sure we deliver the most effective form of therapy.
The other thing you can expect in your first consult is to leave with a bit of homework! We want to empower you with the right knowledge and steps to improve yourself, so we always give you something to work on that we think will help you recover quickly. It may involve anything from doing one simple exercise, going for a 15 minute walk, modifying your sitting or sleeping positions, or even just paying attention to when and why your symptoms flare-up over the next week.
Here's your plan for the next few weeks

The final part of your consult we'll discuss the steps we need to take to help achieve your goals. Most typically – reduce your pain, restore your movement, increase your strength, and get back doing what you love doing!
We'll discuss the best time to see you next to continue your treatment to achieve the fullest and quickest recovery possible. We'll also talk about timeframes for recovery (eg. 2 weeks of home exercises, followed by 2 weeks of light jogging before returning to training at 4 weeks), or even which milestones you need to achieve in order to get back to feeling 100% (eg. 25 single leg calf raises, or 10 hops without pain). 
Here are a few other things our physio's may use along the way to help with your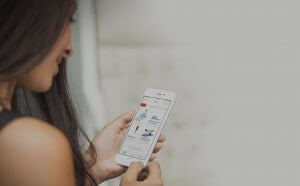 recovery process:
Management plans – a written plan handed to you by your physio on your 2nd appointment, which details your current diagnosis, what factors may have caused it, and the steps to get you better
Physitrack – a free app on your phone that has videos and instructions of your home exercise program, and lets you communicate with your physio throughout the week
—
If you're on-the-fence on whether or not to book in with a physio, or if you have your first ever consult coming up, we hope this article helps to put some of your worries at ease. We completely understand that an appointment with a health professional can be scary, especially when you're in pain, so we do everything we can to make you feel welcome and comfortable in our rooms! 
You can book an appointment online today.