Pilates + Physio: How new private health reform has changed our practice for the better. Part 2
You may have recently received communication from your private health insurance provider informing you about new reform being introduced on the 1st April 2019 meaning that pilates will no longer be rebatable through your private health insurance extras.
We get this may be disappointing for some, however the great news is that Physiotherapy sessions (both treatment and classes) that include pilates informed exercises prescribed for your pain or injury will still be covered.
So how have the new private health reform has changed our practice for the better?
This new reform has prompted all of us within the team at Pathways Physiotherapy to sit down and reflect on how we best serve our clients. Particularly those that really benefit from pilates-based exercises.
With a large, open and bright gym space, along with a large variety of exercise equipment available, we're fortunate to be able to provide a comprehensive and complete program of exercises to address a wide range of problems associated with pain and injury.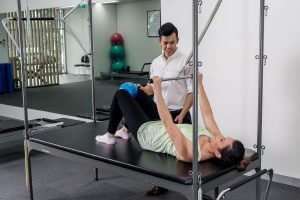 Whether it be addressing movement restriction and stiffness using the Reformer, Trapeze table or Wunderchair, addressing strength and power deficits using our weight bench and kettlebells, or overcoming a loss of conditioning using our treadmill or exercise bike.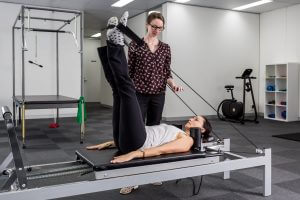 Going forward our previously titled, Semi private Pilates Group will now be called Clinical Exercise Group. You will continue to be assessed regularly, and have an individualised exercise program set up based on your goals. 
Our Clinical Matt Class, previously pilates class, is also individually tailored according to your needs and goals, and includes a wide plethora of exercises including foam rollers, fit balls, weights, balance discs, etc. 
Both will continue to include Pilates informed exercises. 
At Pathways Physiotherapy, we will continue to make your exercise program specific and tailored to your current health complaint, and continually reassess your progress to make sure that you're getting the care you need. 
To read more about whether all forms of Pilates are the same, check our Part 3 of our Pilates + Physio series, Pilates + Physio: Are all Pilates the same? Part 3
If you have any further questions about how the new changes to private health insurance may affect you, please feel free to contact our friendly staff on 9752 2368. 
If you'd like to have an assessment with one of our Physiotherapists, you can BOOK ONLINE here.